EOS Price Analysis: EOS up by 7% since yesterday, will it maintain the growth?
Let us compare the price of the coin since past 5 days. EOS started on a positive note with prices reaching as high as $4.62 on 24-July-19 at 15:40 UTC time. The coin managed to rise and fall, however the falls in prices were not drastic and EOS managed to maintain the bullish run for most of the days. It reached the level of $4.66 on 27-Julyy-19. The same day, there was a sharp fall with prices touching $4.29 at 10:15 UTC time. Since this date, the coin has been moving at more or less the same pace expect the major fall on 28-July-19 with price reaching as low as $3.90 at 22:30 UTC time.
EOS price comparison is as mentioned below: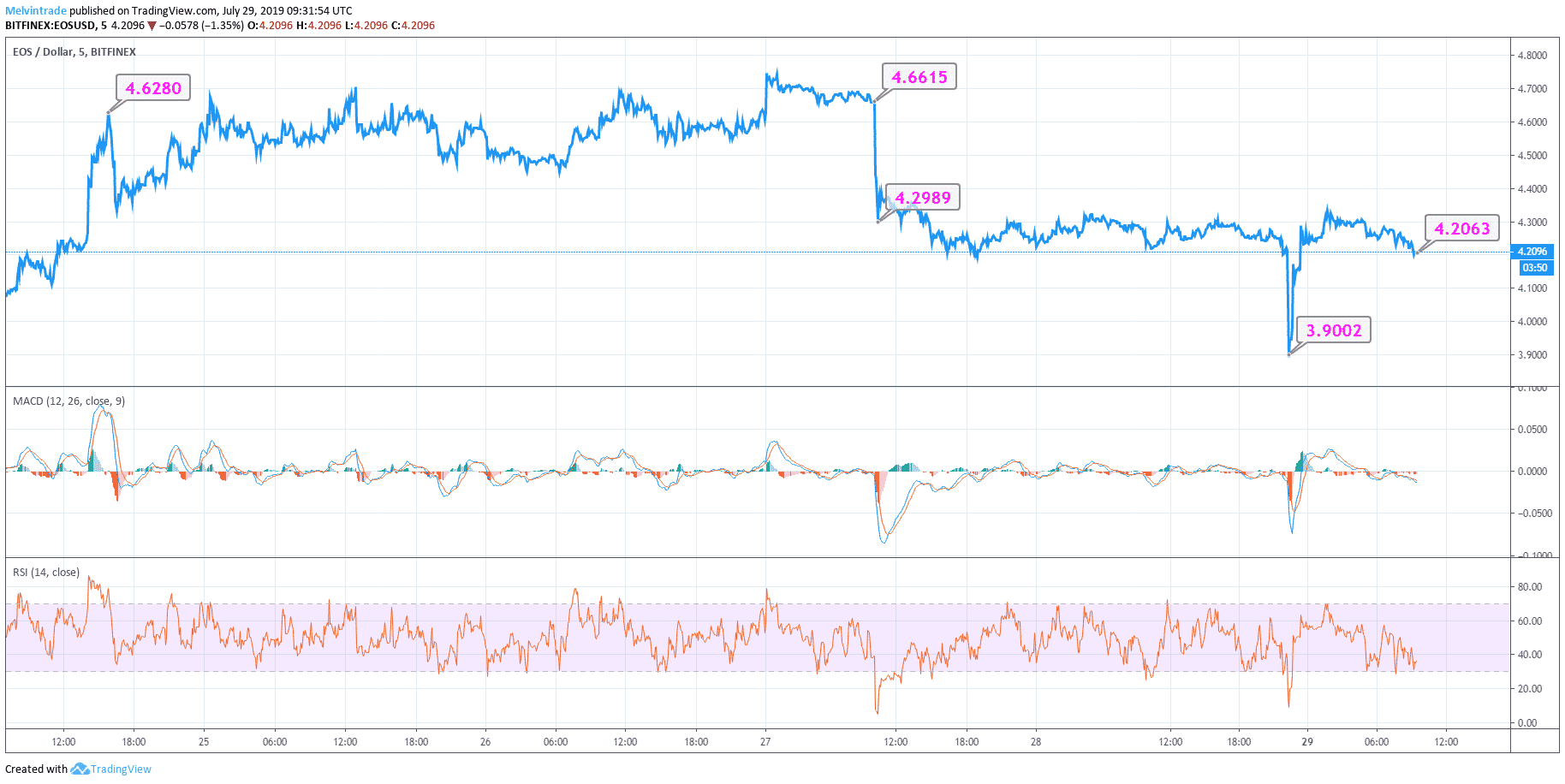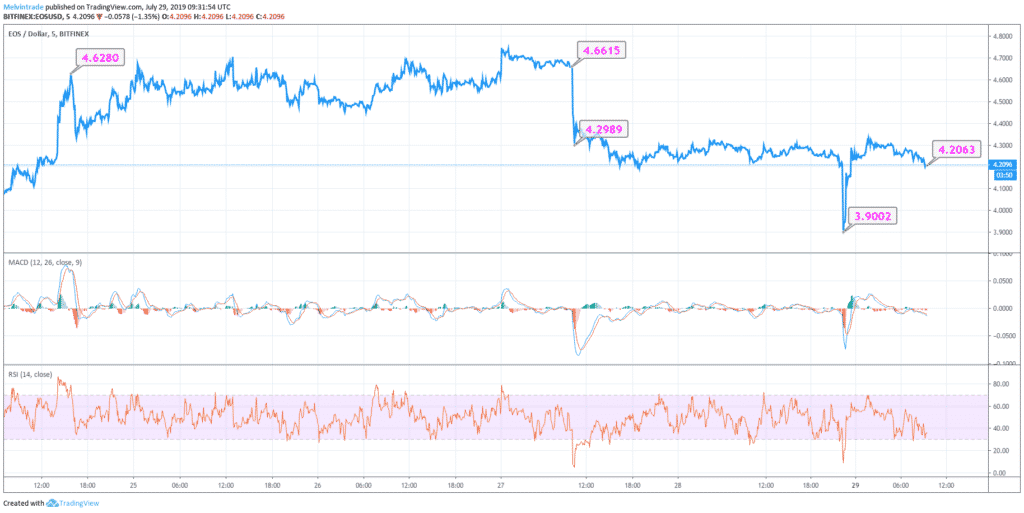 Current Data of EOS:
EOS is ranked at number 8.
As per 8:34 UTC time today, market value of the coin was 3,936,966,148 USD.
EOS is valued at $4.20 at 09:32 UTC time.
24-hour volume figures are $1,662,312,053
925,204,417 EOS coins in circulation.
EOS offers a ROI of 310.77%.
EOS Price Comparison and Future prediction:
If we compare the price of EOS since yesterday which was $3.90 and today's prices the coin is at present reflecting a bullish run by 7%.
We anticipate that EOS may reach $4.23 by the end of the day tomorrow, post which it may fall marginally in the next week. It may be traded in the range of $4.18 and $4.31 in the coming month. By the end of the year, the coin has all the potential to reach $5.08.
It is recommended to sell the existing EOS coins in hand as per the movement observed today. As per the RSI indicator, the number of coins being traded have been oversold today. The MACD indicator points that the present movement of the coin is a downward trend, however we believe that EOS will manage to gain some momentum and prices will rise further by tomorrow. EOS has great potential and has proved its ability time and again, it would be a very good asset if it is traded from long term perspective as short term trading may not be fruitful.