Will Ethereum (ETH) Be Able to Break Away from the Bear Grip?
Ethereum price has had a slowdown this year, especially after mid-July due to the bear control in the crypto market. The bears are having a gala time controlling most of the prices of altcoins, including ETH coin.
Ethereum Price Analysis
ETH community doesn't have much to cheer in the current market scenario, as observed from the 6-month price movement. The price was at $286.5834 on May 30. The price fell to $228.1337 by 20.19% drop on June 09. The period after that was a golden period for Ethereum as the price began to show a continual upward trend till June 27, when the price reached a high of $338.5914, showing an upside movement of 48.42%. The bears started getting stronger after this phase and exerting pressure on the price of ETH coin. The price went down to the extent of 37.67% on July 16 at $196.1767. Though the price continued to be below the baseline, it still went up slightly on August 06 at $228.1224.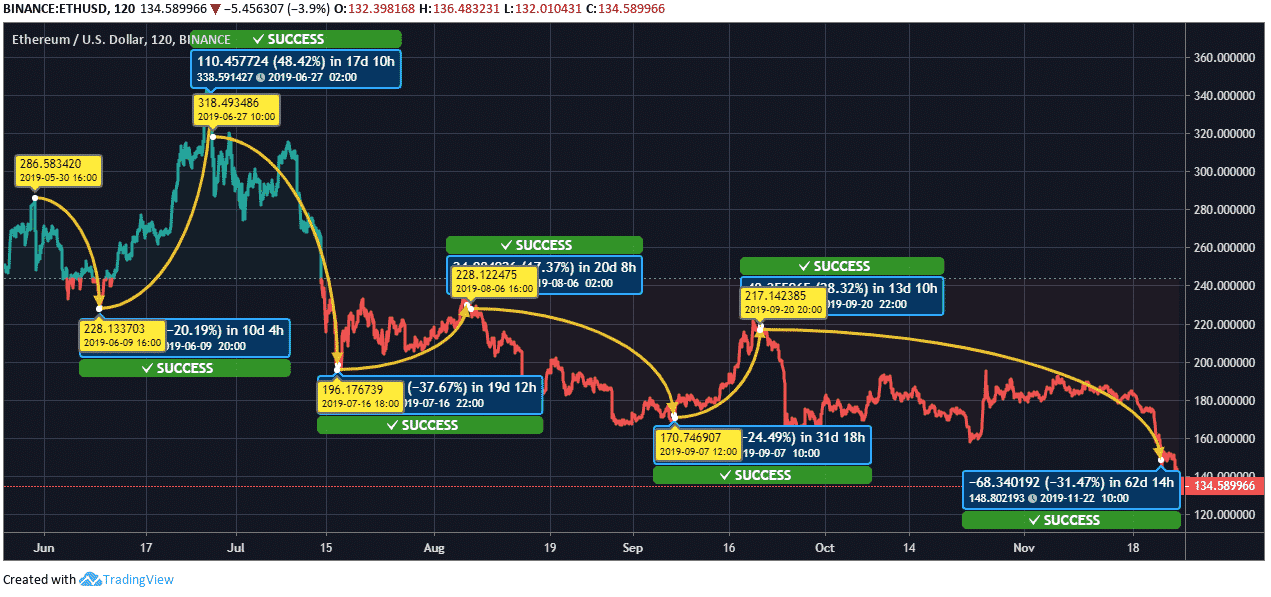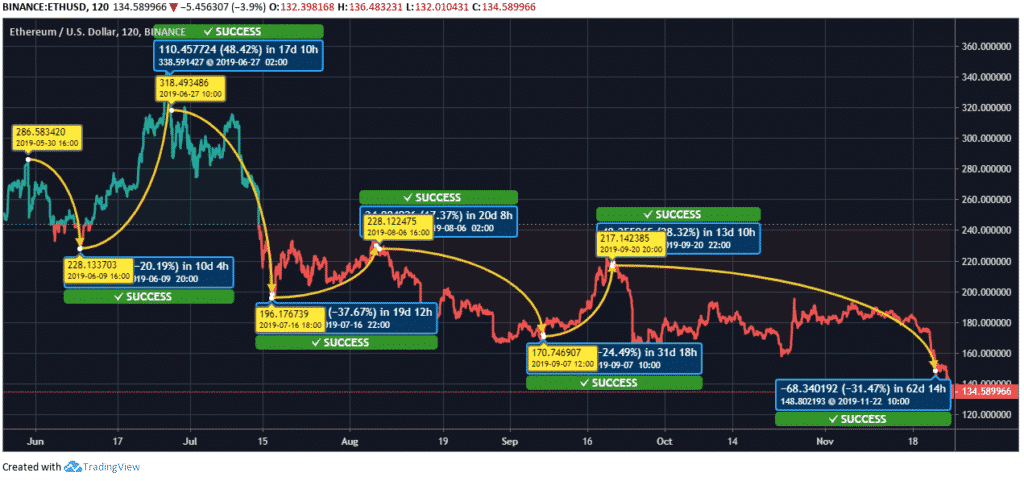 With the bear pressure continuing, Ethereum price again fell to $170.7469 on July 09. With the volatility continuing, the ETH price managed to move upwards to $217.1423 on September 20 with a 38.32% hike. The bearish sentiment again took the coin down to $148.8021 on November 22, showing a downward variation of 31.47%. Currently, the price of ETH coin is trading at $134.5899, with 9.55% fall.
With the bears still looming large in the crypto market looks like the short-term will continue to be bearish for the coin. Current investors should continue to hold on to their investments from a long-term perspective.