Will Ethereum (ETH) Be Able to Move Ahead of the Ongoing Bearish Sentiment?
Ethereum price has been in the doldrums due to the erratic volatility in the crypto market. Even now, there seems to be no respite from the volatility due to continual bear pressure. The YTD price movement indicates a bearish short-term phase for the coin with the price ranging between $105 – $316.
Ethereum Price Analysis:
ETH price did not have a good start to the year, but slowly it gained momentum. However, the bear pressure got more after July 15, with the price showing a continual downswing. The price of Ethereum was at $105.3508 on January 28. It moved slightly up to $157.5975 on February 24, with a huge hike of 49.59%. There were continual fluctuations in ETH price, and it went down to $142.7082 on March 30 at a rate of 9.88%. The price then started going on a continual upward swing and took a rally to the extent of a galloping 121.85% at $316.6027 on June 26. With the crypto market volatility continuing and the bears exerting control over the market, Ethereum price has shown a continual downswing and has reached a low of $179.7364. Today the price has again lowered to $150.955, showing a downward variation of 16.01%.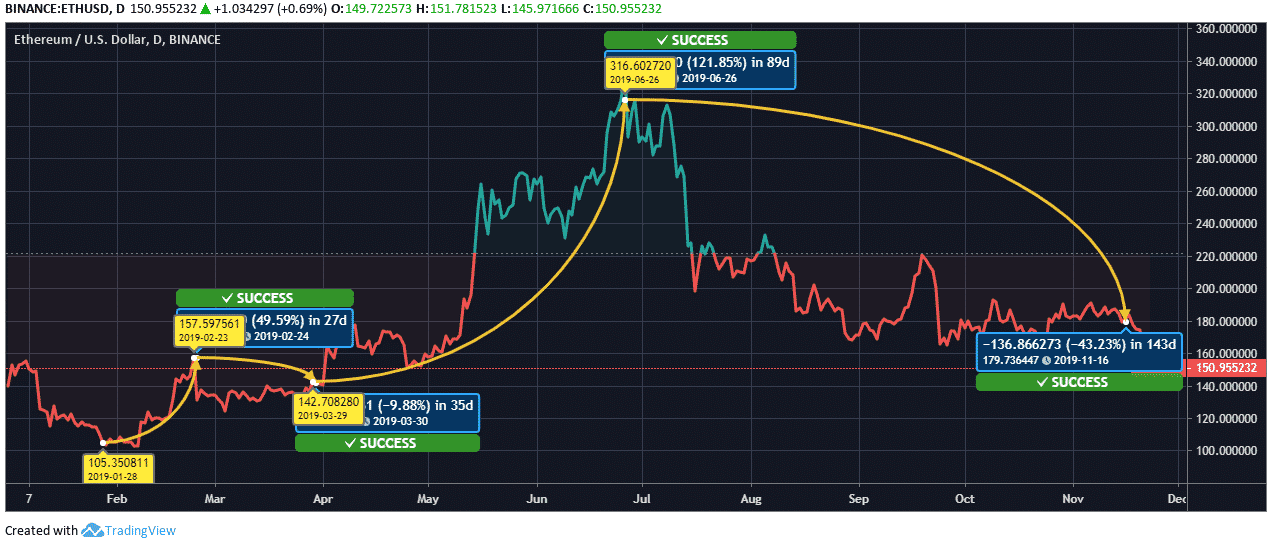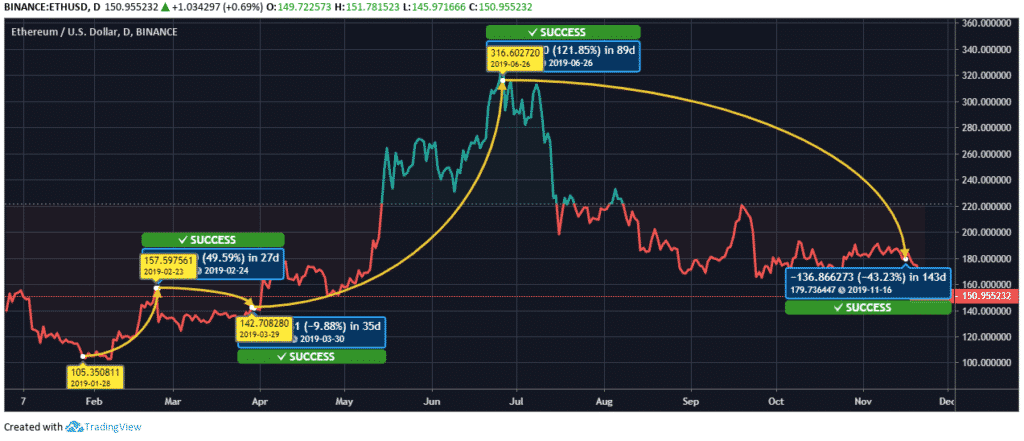 Ethereum price has seen mostly a downtrend for the most part of the year, but this does not take away the future potential of the coin to bounce back to its earlier winning ways. Analysts expect the current trend to continue for the short run and believe in the capability of the coin and expect it to get back on its upward momentum soon. ETH investors should hold on to their current investments from a long-term perspective.