Ethereum (ETH) Registered 41% Drop in the Course of 6 Months
Ethereum had a good start at the beginning of the year. The momentum was impressive, and the traders were highly benefiting from the same. The ETH coin eventually dropped in the third quarter, and the same is carried till now. The fall is devastating for the traders. Alongside this, the price is not reflecting any sign of improvement. A similar movement is also noted in Bitcoin, Ripple, etc. The reason behind the same is considered to be frequent price crashes.
Ethereum Price Analysis:
ETH price was at dealing at $265.84 on May 28, 2019. The price slipped to $232.49 by 13.24%. After that, the price dropped to $195.43 by 44.04% from $349.22. Then, the Ethereum price kept trading around $236 for some time and later dropped to $175.51 by 25.55%. Later, the price was spotted, trading around $200. There was another drop that brought it down to $156.06 by 29.19%. Ethereum price picked up in the later days and touched $192.80 by 23.55%. There was another fall in the coin that brought the price down to $159.73 by 17.15%. Ethereum jumped again and touched $199.13 by 24.96% escalation. The coin kept hovering around $182.46 and slipped to $143.73 by 21.23%. The movement in ETH price in the past six months brought 41.97% loss.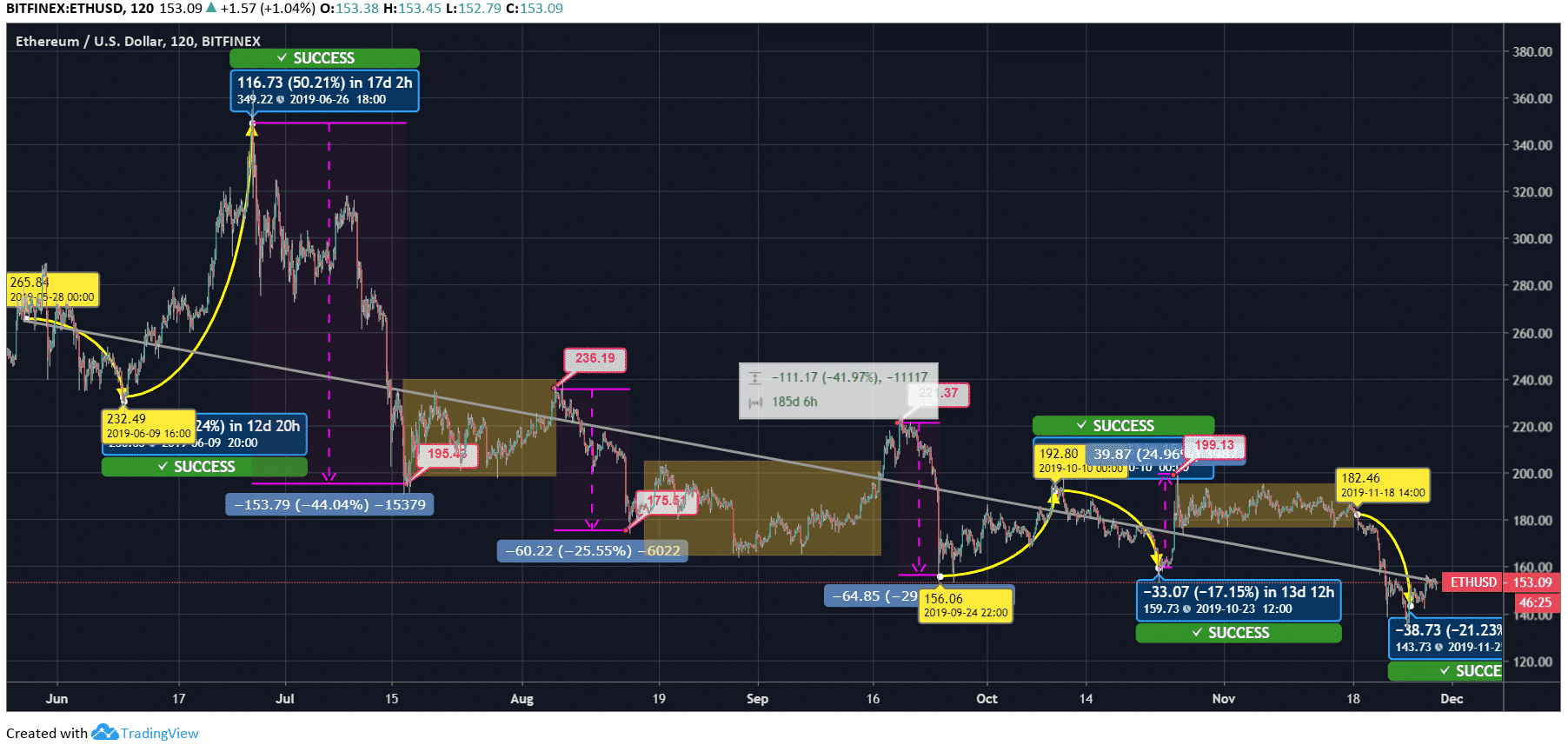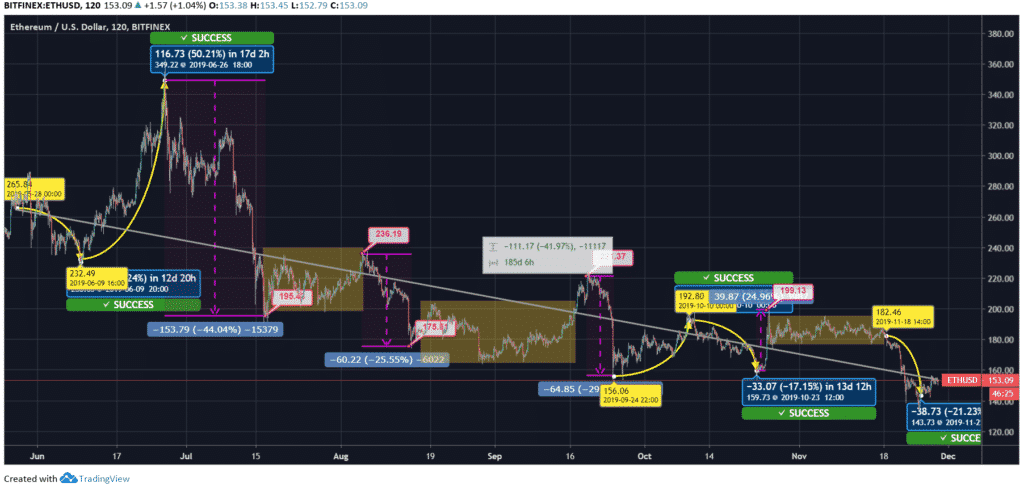 Ethereum still holds the top position in the crypto market. The momentum of the coin would improve with time. The investment in the coin is speculated to bring a flourishing return. The currency is suggested for long-term traders. The short-run with ETH coin might give the investors their desired return. As far as the intraday traders are concerned, the currency seems to be bringing marginal loss as it is slowly approaching towards the immediate support level of $149.67.