Will Ethereum (ETH) Be Able to Take A Giant Leap Towards A Bullish Future?
Ethereum price has been mostly trading in a lower range for the most part of the year due to the crypto market taking a stronger bearish outlook. The bears are continuing in their pursuit of pressurizing the price of ETH coin. The YTD price trend shows coin trading in the range of $103 – $330.
Ethereum Price Analysis:
ETH price has been struggling to maintain its momentum in the ongoing crypto market volatility, as seen from the YTD price movement.
On January 30, the price of Ethereum was at a lowly $103.4147. This went up to $158.4691 on February 23. With the crypto market being volatile, the price fell to $130.1078 by 16.49% fall on March 26.
The next phase was bullish for ETH as the price started moving upwards and reached $258.01189, with a whopping rise of 97.88%.
On June 09, the price of Ethereum fell to $235.2116. June was a good period for the currency as the price was continually in the upper range and reached $330.3055 on June 25.
Then onwards, the bears took over the crypto market, and it was downhill for ETH price as well.
On October 24, the price reached $162.9179 showing a huge fall of 50.68%. Today, the Ethereum has shown a marginal fall of 1.55%.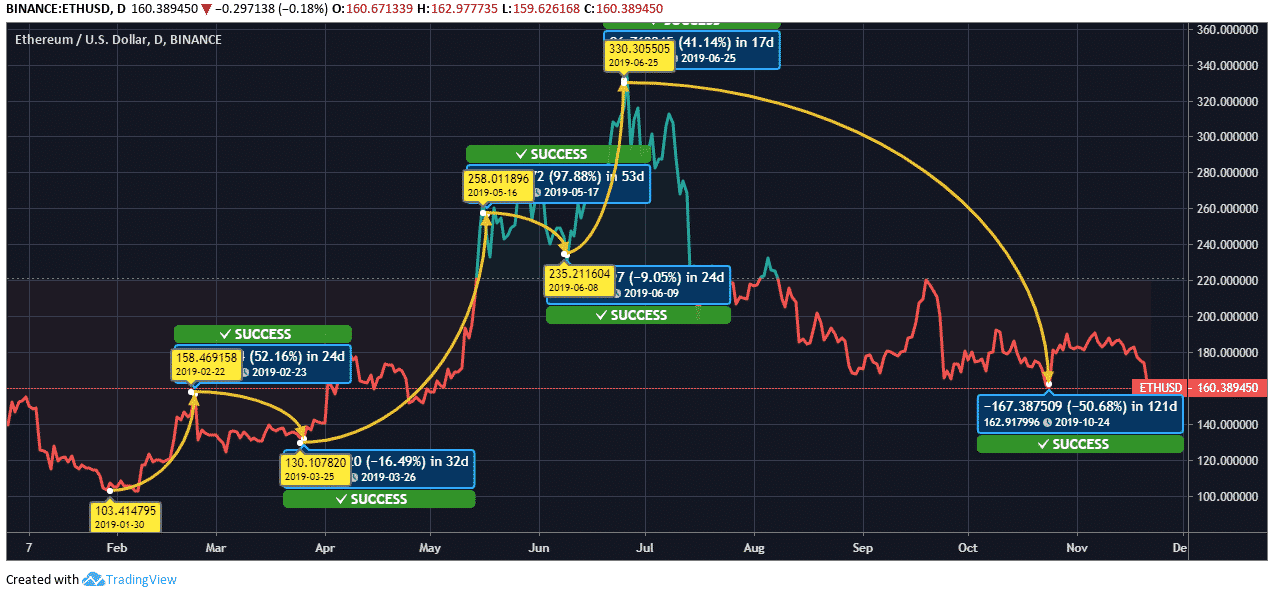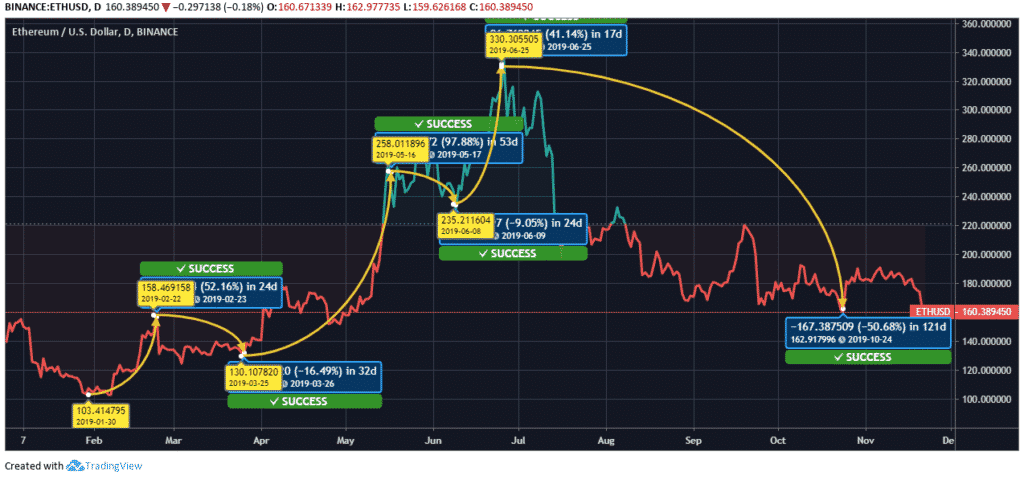 ETH had to bear the brunt of the bears at the onset of the year. Then, there was some respite for the price from May till mid-July. With the bears being in full control thereafter, Ethereum all set for a short-term bearish trend.
Analysts bank on the future potential of the coin and are confident that the coin has the capability to withstand the bear pressure in the medium term and get back soon. Short-term traders can consider this and the volatile factor in the crypto market before going in for trading.