Ethereum (ETH) Price Plunges by 11% in 7-days
The crypto market has spent an adventurous last week. The first few days of the week were moderately beneficial for Ethereum. After the mid-week passed, the price dribbled, and the plunge brought down the coin by a huge difference.
Well, the ETH coin is reflecting improvement on the intraday chart. The traders might close the day with a considerable return as per the volatile movement. For the upcoming week, the coin might be seen price correction again as per the overall trend noticed.
ETH Price Analysis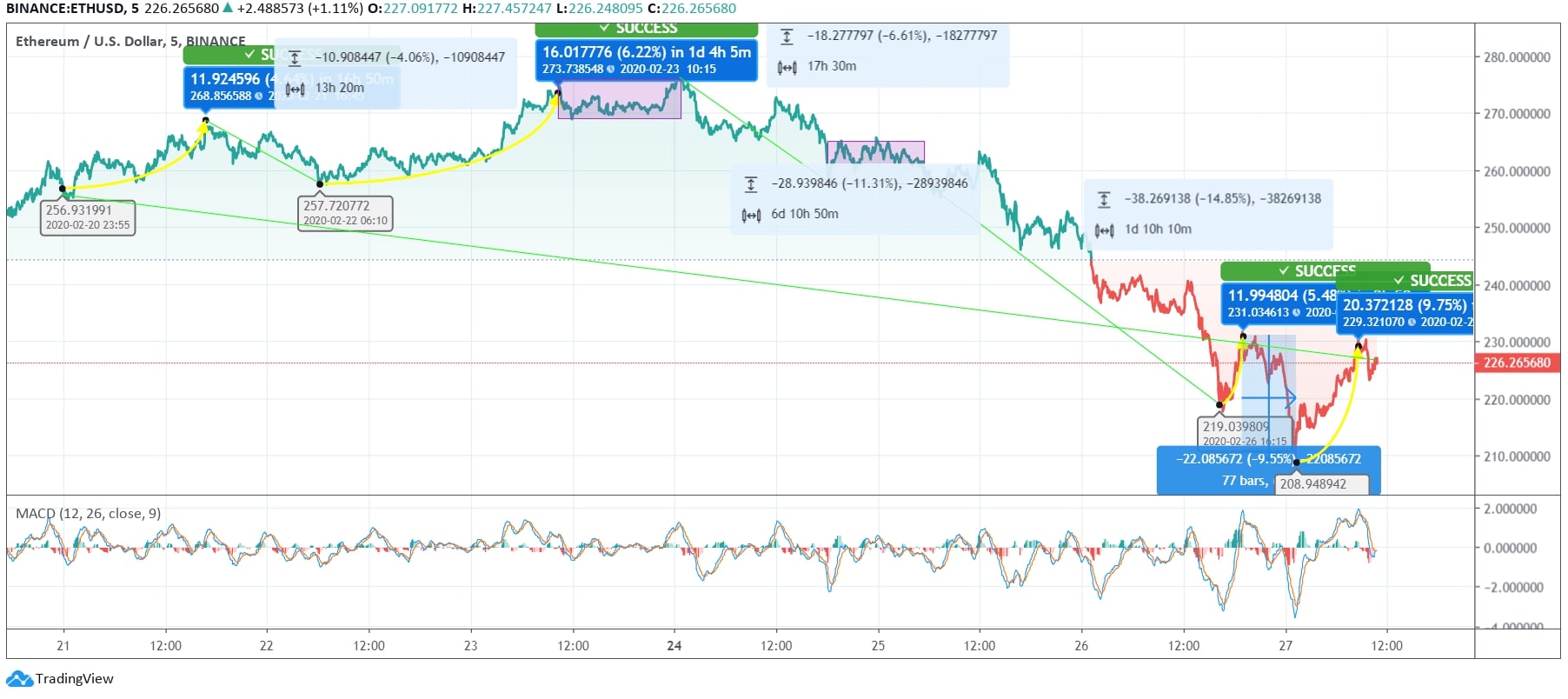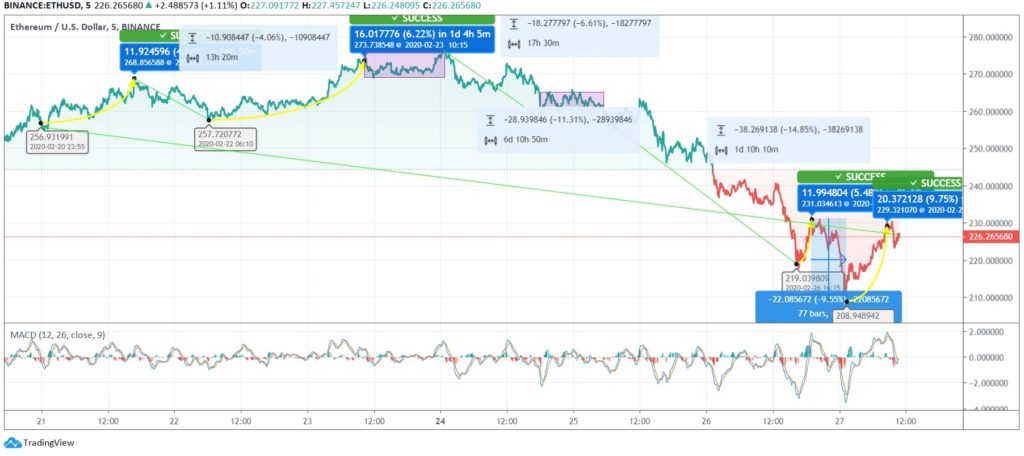 Ethereum price was trading at $256 on February 20 at 23:55 UTC, and then, it escalated to $268 by 4.64% hike. From this high, the ETH price dropped to $257 by 4.06%. Later, the price improved further to $273 by a 6.22% hike. The coin hovered around the same level till February 23, and thereafter, the downside correction has started at the price of Ethereum. The price dribbled to $258 by 6.61%. The price floated around the same level until February 25. The currency price dribbled to $219 by a massive fall of 14.85% on February 26. ETH coin price improved to $231 by 5.48% and dropped to $208.
Today, Ethereum coin has started a price recovery. The counters have moved to $229 from $208. At the time of writing this analysis, ETH price was dealing around $226, and currently, it is heading towards the immediate resistance level at $243. The coin might breach the same soon.