Ethereum Price Falls to $170 after Taking a Hit of 8%
Like all other major coins, Ethereum has also bitten the bullet of 8% over the last 24 hours. The coin has fallen to $171 from $184 in these 24 hours. Over the last 8 months, Ethereum has traveled a great distance and made a journey from $123 to $335.
ETH to USD Price Analysis
Ethereum was traded with no huge change in the initial days of this year. The first swing happened between 04th March and 08th April; it added $55.19 to the ETH coin and made the coin to roam at $179.03. The next colossal swing started on 25th April, and in next 62 days, Ethereum managed to gain $182.80 more and finally placed the coin at $335.35. But this high figure could not be maintained for long. It took a dip of 39.82%, and ETH price reached as low as $201.55 by 16th July. The latest swing happened between 05th August and 29th August and this period has seen a fall of 26.12% and the current price of Ethereum is hovering around $170. The Market Cap on 29th July was 22,384,039,064 USD, and the value of each coin was $210.38. The current Market Cap and the price of ETH coin are respectively 18.15% and 19.17% down in comparison to the values of last month.
Ethereum Price Chart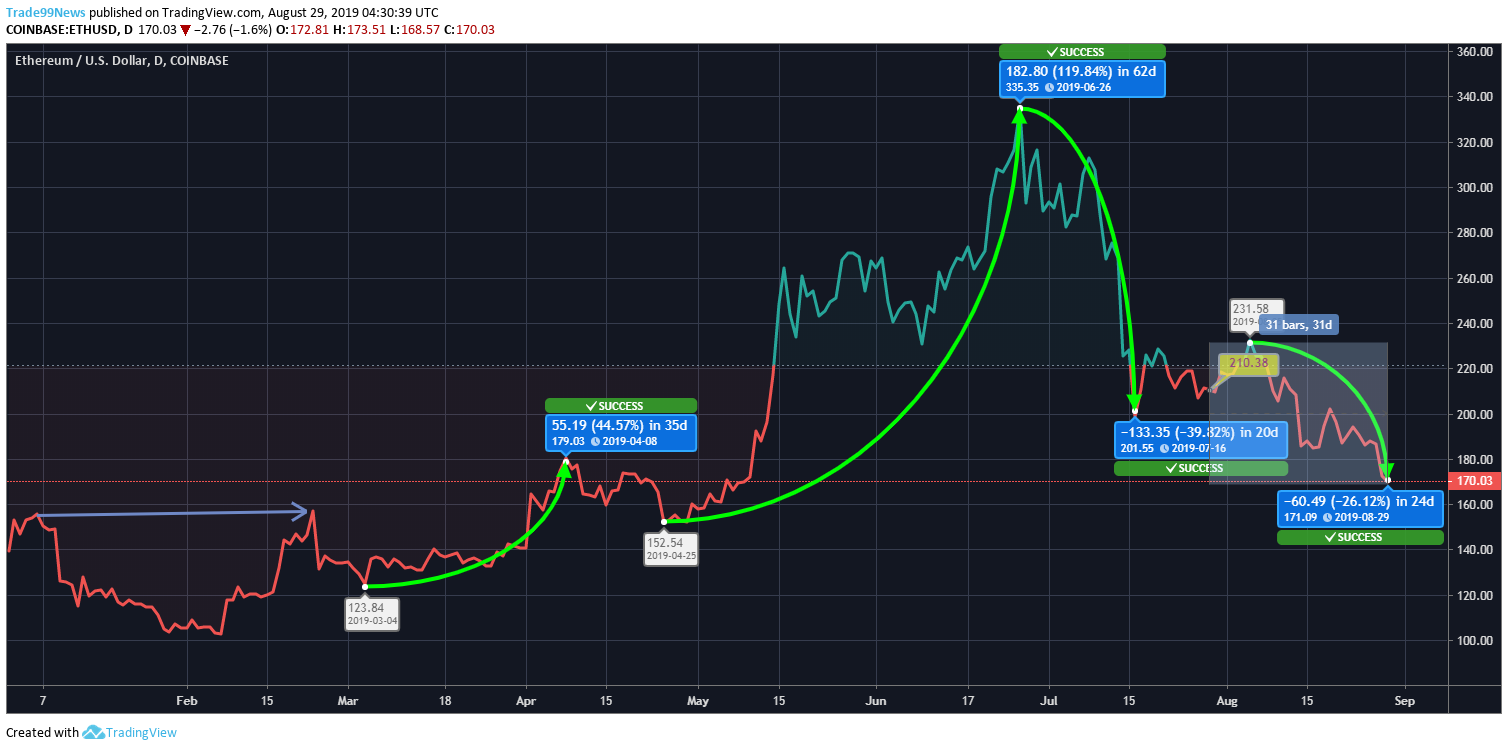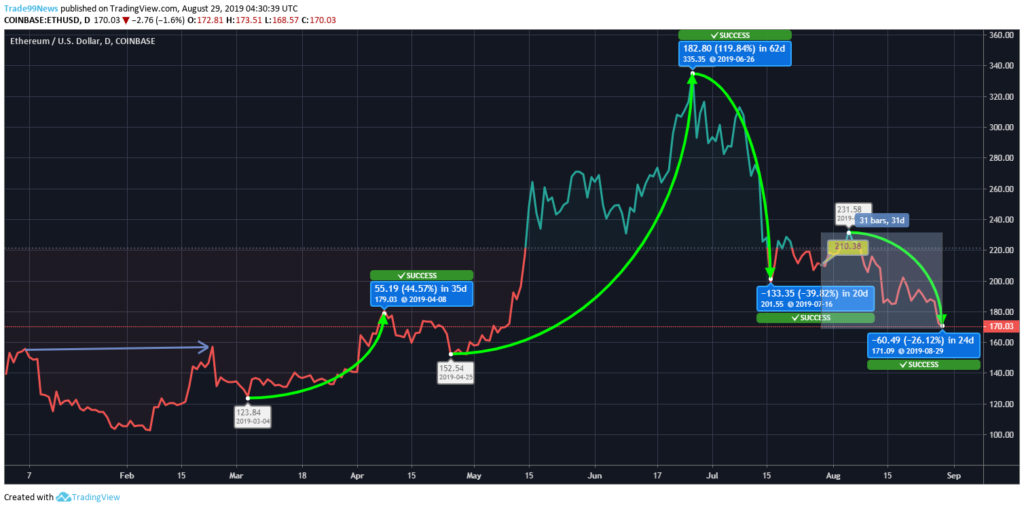 Ethereum is down by a huge margin in the last 24 hours, and it might fall further. The details of all the next resistance and support levels are listed below:
R1: $183.81, R2: $193.74 and R3: $199.55
S1: $168.07, S2: $162.26 and S3: $152.33