Will Ethereum (ETH) Remains Under Bearish Pressure?
January 1, 2019, saw Ethereum being traded at $153.38. The same movement continued till mid of May 2019. From April to May, ETH's price managed to rise and presented growth by 73.67% which is phenomenal. Then, the price of the Ethereum fell again and reached $231.15 on June 8, 2019. Still, it managed to show rise by 44.37%. 36.60% was the negative trend shown on July 16, 2019. While evaluating the current trend, ETH coin was reflecting a bearish movement.
Ethereum Price Analysis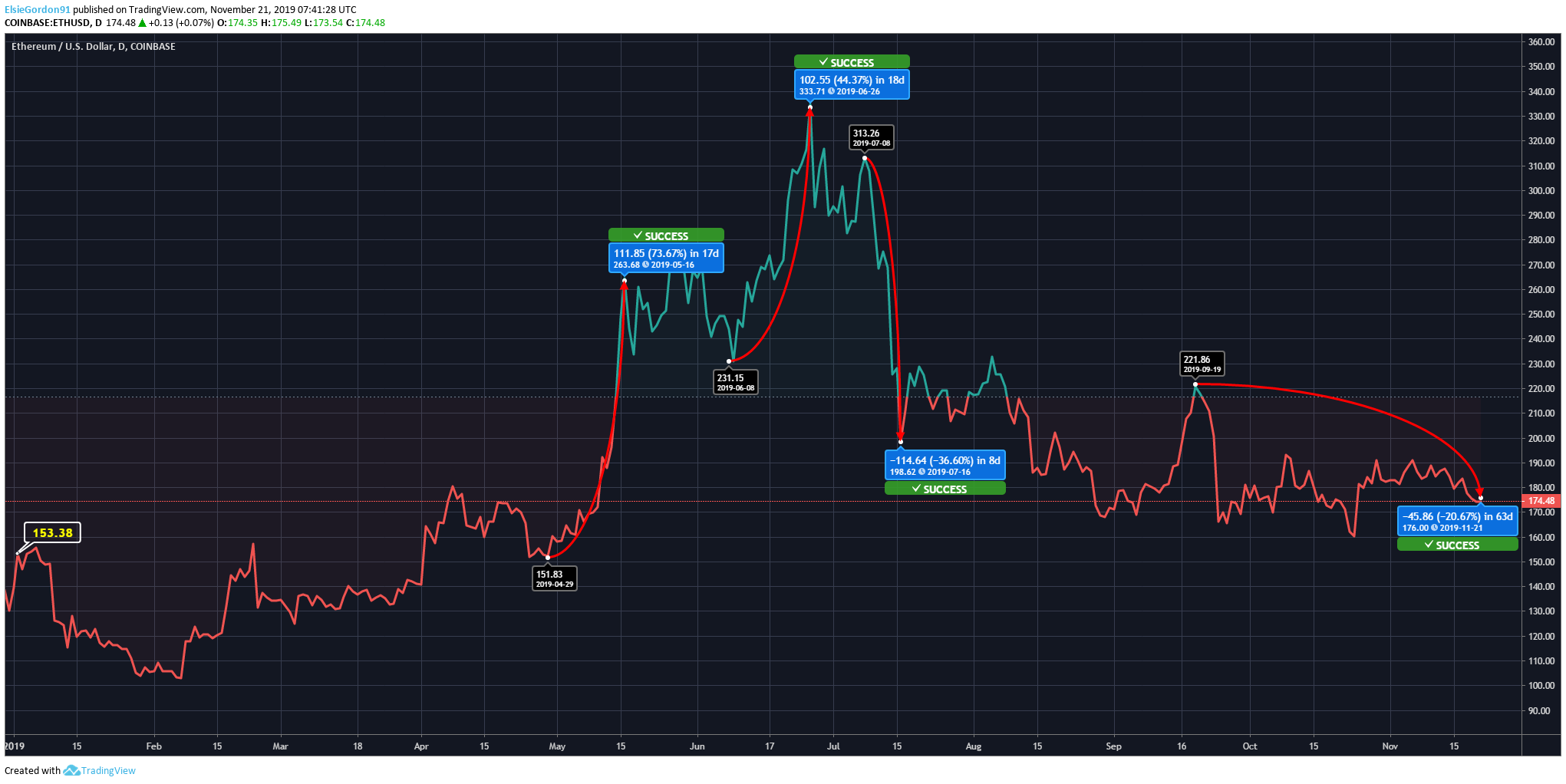 Ethereum was being traded at $221.86 on September 19, 2019, and as per price comparison since this date, it presently shows a downward trend by 20.67%. The price for ETH coin may fall to its next support of $173.25 shortly. We suggest to hold some ETH coins as per its movement. The YTD analysis presents that it was bullish from May until mid of August. Considering the coin's potential and past record, it has the capacity to soar higher.