Ethereum (ETH) Price Moves Moderately Over Past 3-months
Ethereum (ETH) price is seen hovering around $185 from last two months
The tight hold of the coin might be an indication of future upsurge
Ethereum is moderately suffering in the market when compared to Bitcoin. If we look at the last 3-month chart, the price started dealing at $172 in September and is currently at $187. The inclination in the price amid heavy fluctuation is a sign of the high potential that the coin holds.
The currency is floating around $185 from last two months. There is an anticipation that the price might be gearing up for the upcoming upsurge. Let's have a look at the Ethereum price chart.
ETH/USD Price Analysis:
The above given chart is reflecting a moderate movement in the coin. The price of Ethereum started dealing at $172 on September 01, 2019. The coin embarked an upsurge and mounted at $224 marking a heavy progression of 29.8%. Unable to hold, ETH/USD fell to $154 by 31.50%. The recovery in the coin picked up the price and closed at $185 by 20.25%. The month-long movement in the coin indicated an uptrend of 7.17%.
Last month the price was seen falling in the first few days. The counters moved from $185 to $170 by 7.88%. The price jumped to $197 by 15.75%. Further, the currency fell to $154 by 22.12% just to leap to $198 by 28.75%. Unable to hold, the price slipped to $183 by 7.43% during the closing period of the month. The month reflected 7.88% regression in the price. The ongoing month is reflecting a moderate movement around $187.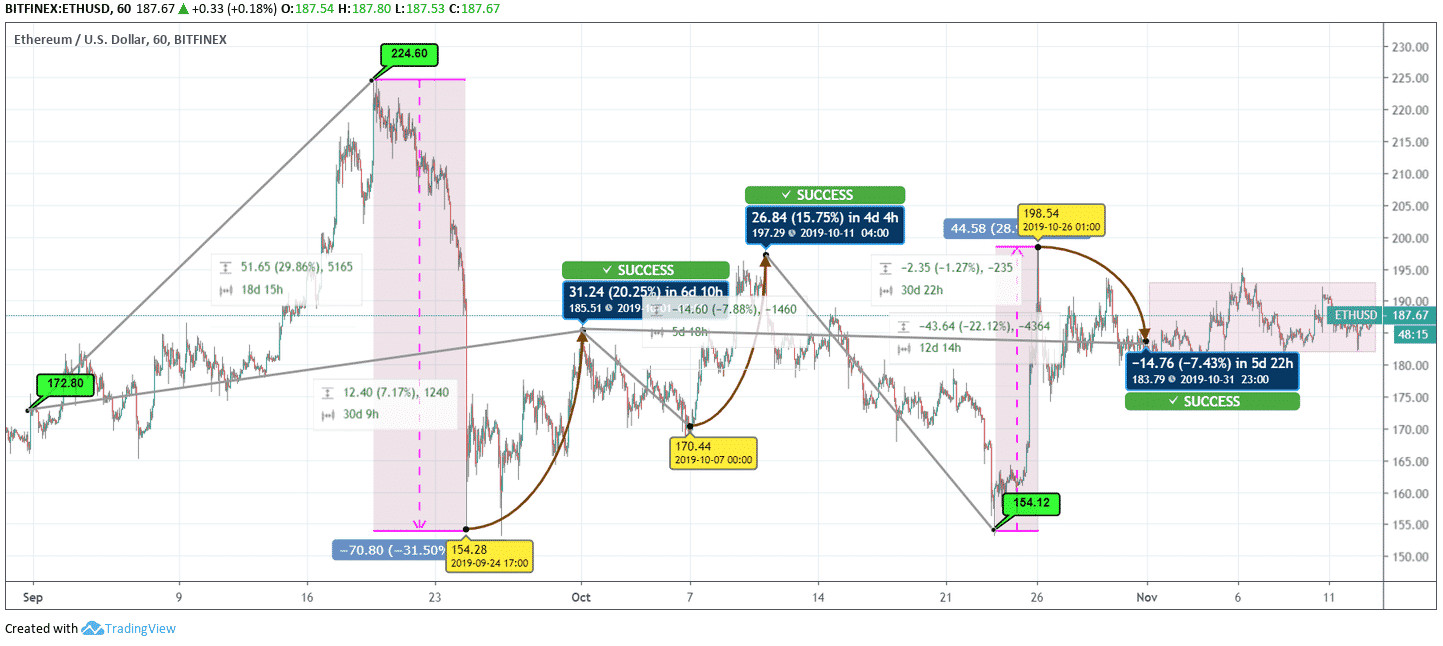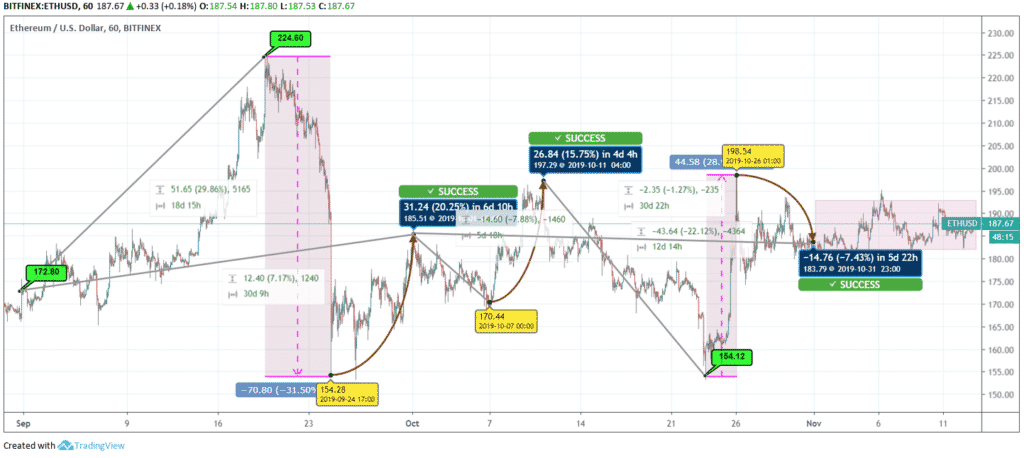 Ethereum investment has always given promising result and currently trades around $187 price area. The currency is slowly moving towards the immediate resistance level at $188. The other calculated immediate resistance and support levels are as follows:
| | |
| --- | --- |
| Resistance Level | Price |
| R1 | $188.46 |
| R2 | $190.09 |
| R3 | $192.22 |
| Support Level | Price |
| S1 | $184.7 |
| S2 | $182.57 |
| S3 | $180.94 |