Will Ethereum (ETH) Brace Itself to Welcome the Bulls?
Ethereum price is gearing in for a stable upward momentum
Ethereum, the second-largest coin on the blockchain platform, did not have a good start to the year. The coming months after that were good for the coin as it was able to bounce back and maintain a steady upward momentum till end of June. With the bearish sentiment sweeping the crypto market in July, ETH price went on a downhill from there. The first week of November has seen some good upward momentum in the coin. The YTD price chart for Ethereum shows the price moving in the range between $124 – $317.
ETH to USD Price Chart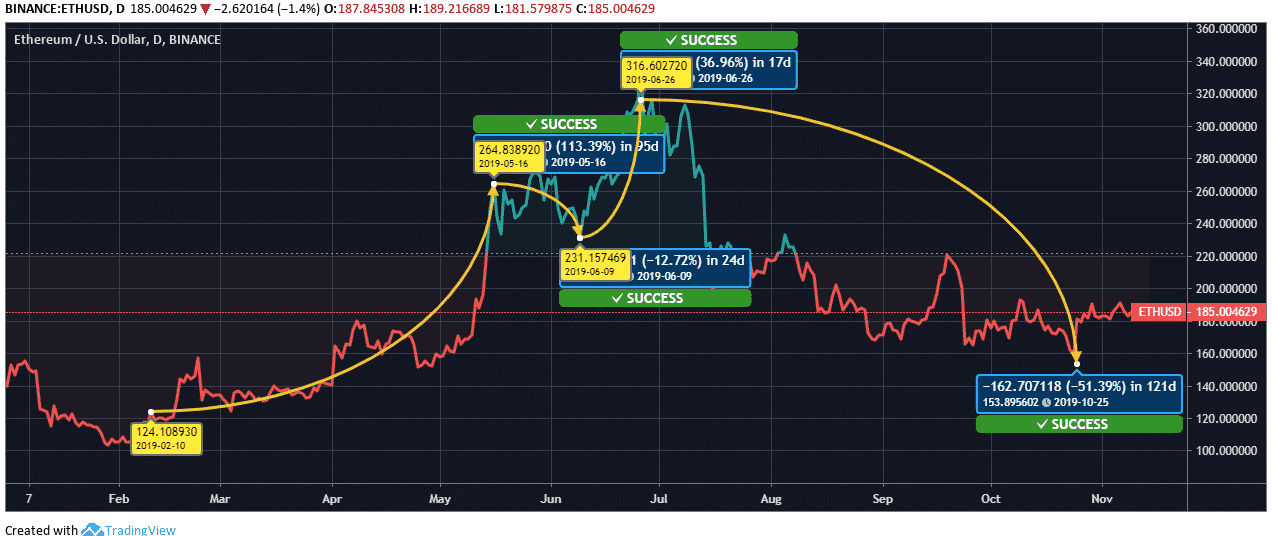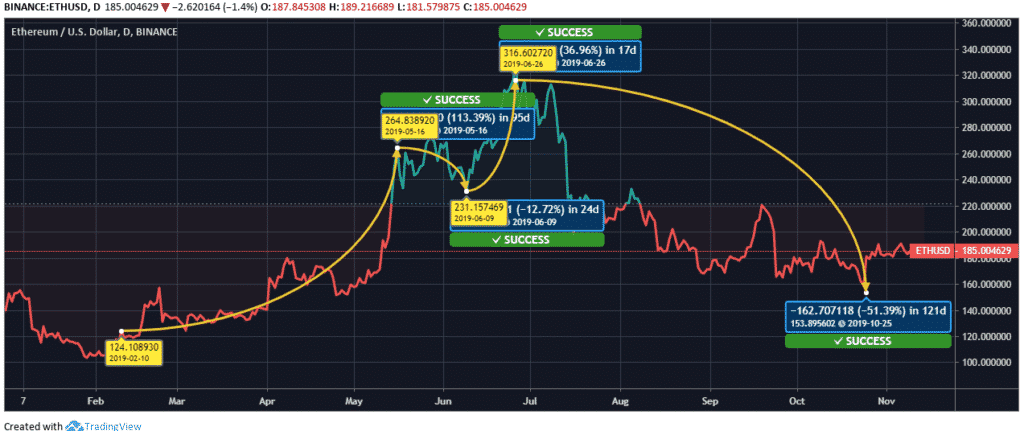 The ETH price began on a low note on February 10 at 124.1089, being below the baseline. The price started showing a positive upward trend than on and rallied to $264.8389 on May 16, and the rally is a whopping 113.39%. The price then lowered to the extent of 12.72% on June 09 at $231.1575. The upward momentum for ETH price continued, and it reached $316.603 by 36.96% on Jun 26. With the onset of the bears, it was downhill for the coin than on, as the price went below the baseline and reached $153.8956 on Oct 25. Today the price of Ethereum is at $185.0046. The price has slowly maintained an upward streak in November. It has to be seen whether ETH coin will maintain this momentum in the coming days.
Ethereum Price Prediction
ETH coin seems to want to move away from the bearish sentiment set in July. It is slowly bracing itself for an upward as its price has been moving steadily upwards since the first week of November. Experts have faith in the future potential of the coin and feel that the Ethereum price has the capacity to hit back at the bears by the year-end.
Current investors should watch the crypto market movement for ETH coin with abated breath as the coming days look brighter for the coin.