Ethereum (ETH) Loses 30.07% Over the Last 6 Months
Ethereum has shown huge volatility over the last 6 months, and the three major price variations in these 6 months have cost it a whopping 30.07%. The value has now gone well below 180 USD all the way from 251 USD.
Ethereum Price Analysis
The ETH price was being traded at 251.90 USD on May 21, and over the next 36 days, it gained 96.48 USD to reach 348.38 USD, highest of the last six months. On June 26, it started weakening and gone as low as 169.11 USD by August 29. From there, Ethereum showed huge price fluctuations, and the last swing happened between September 19 & November 15, and in these 57 days, Ethereum lost 18.78% value to reach 178.47 USD.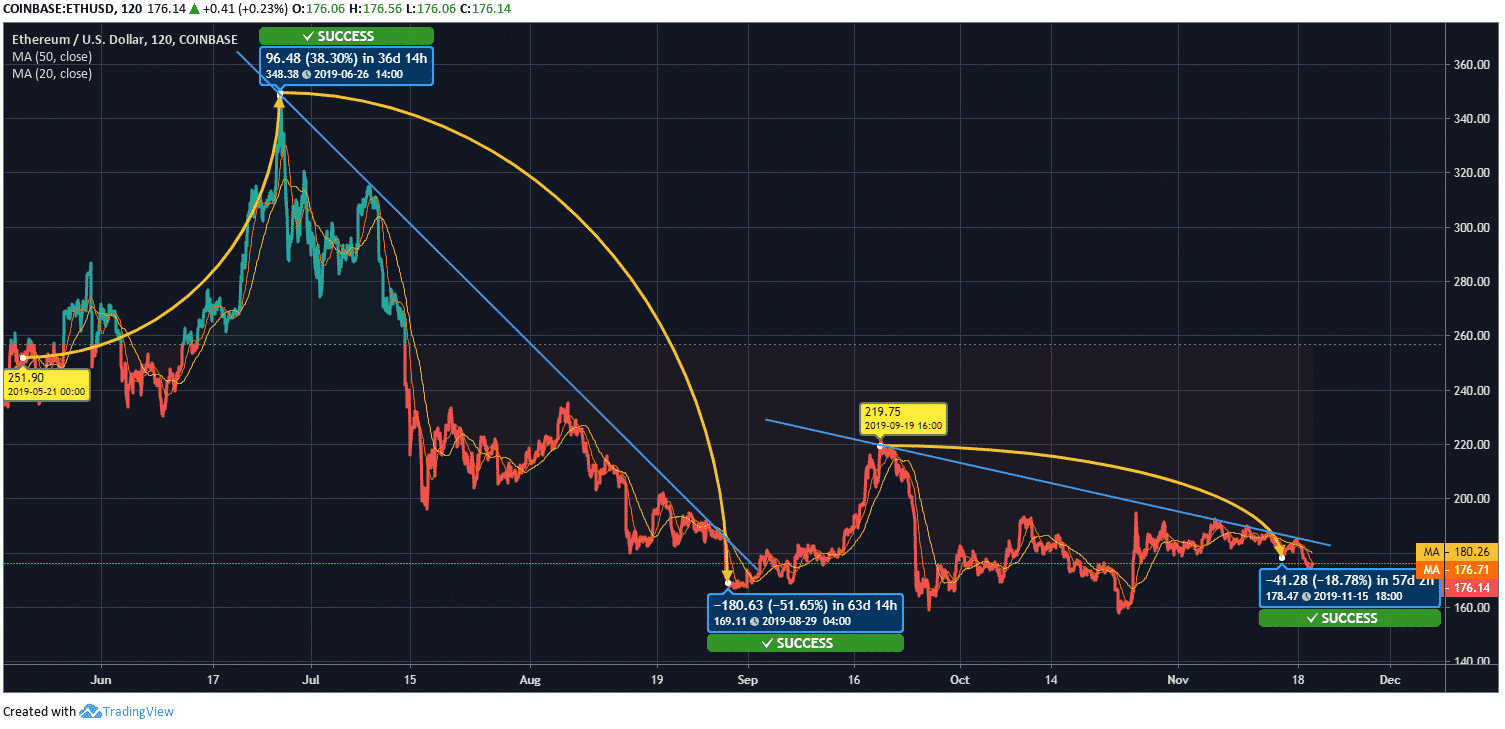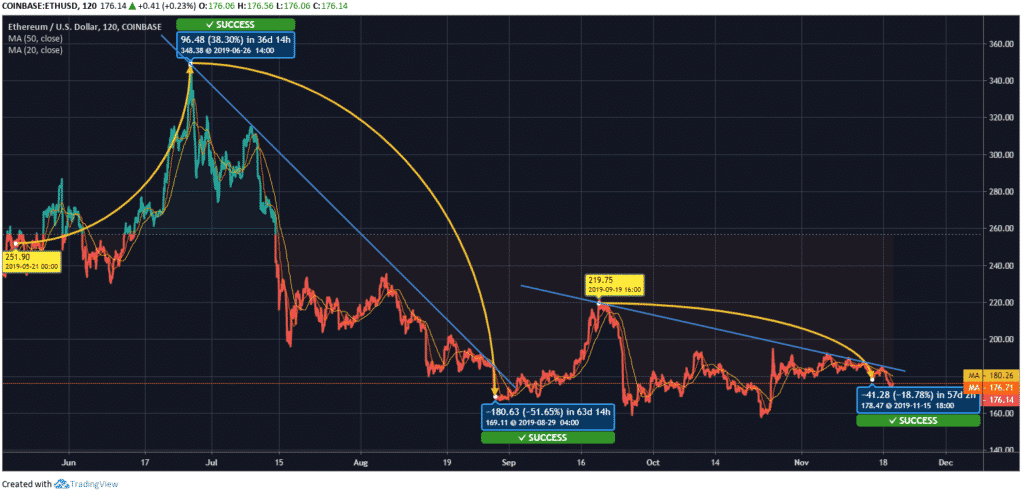 The market cap of ETH coin on May 21 was 27.095 billion USD, and now it has been reduced to 19.318 billion USD. In these 6 months, the market cap also has been through multiple fluctuations.
Ethereum's 20 days average stands at 176.71 USD, and it's 50 days average is 180.26 USD. ETH coin is likely to continue to struggle for some more days, and the next resistance for Ethereum price may fall at 181.59 USD.
| | |
| --- | --- |
| Ethereum (ETH) | Resistance and Support Levels |
| 1st Resistance | $181.5933 |
| 2nd Resistance | $185.7266 |
| 3rd Resistance | $188.9233 |
| 1st Support | $174.2633 |
| 2nd Support | $171.0666 |
| 3rd Support | $166.9333 |